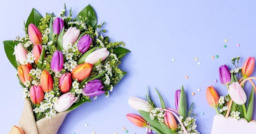 Blane opens a flowershop in Canterlot and with Canvas´s help sets up for the first day!
Time for Canterlot to experience that which is Blane Clawson´s talent with flora. Only problem is they don't exactly react like Blane expected them to. And now he has to wonder if it's what he wants.
Written for the Troy/Canvas Competition
And to attempt to kick myself into gear.
Chapters (1)