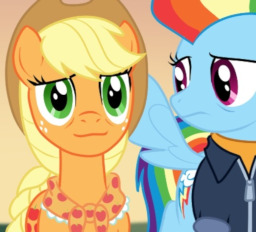 Memories can lead us down a path of the unknown, but it's the ones we love who guide us back home.
Rainbow Dash and Applejack take a yearly journey to a hidden cabin amongst the woodlands.
The only place which always guides them back to each other safely.
---
Entry for the AppleDash Go Big or Go Home writing contest.
Takes place in Future Equestria.
Chapters (1)