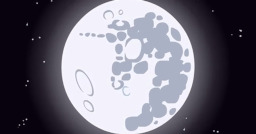 Story updates very slowly, read at your own risk.
---
Much to Celestia's dismay, she had to banish Luna to rid the world of the Nightmare. The Elements of Harmony, detecting the good in Luna, sent her somewhere else. Enter me, Shawn. I'm just you're average, antisocial guy trying to make my way through college. One day I start noticing things happening around me. What was causing them, well I would have never expected this!
---
Mild to strong profanities
Many Theater references
Sex tag is for security, better safe than sorry.
Chapters (3)