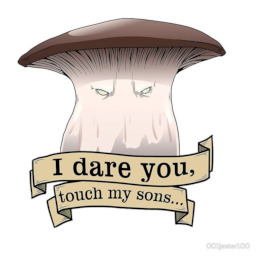 The Cutie Map has called Rainbow Dash and Applejack to Blue Mountains for a friendship problem.
When they arrive, they find a small family of herbalists in the forests at the mountains base.
And one very, very angry mushroom.
---
Disclaimers: Coverart is NOT mine. I take no credit for it. Credit goes to 001jester100. Haven't found a solid link to them aside from Redbubble, which keeps linking to a shop that I am not certain FIM would like me linking. Will keep looking for other profiles of theirs that I can use for a link to them and their beautiful work.
This is a crossover of Dark Souls 1, mostly for mentions of a certain item and for the Mushroom People enemy, but also for mentions of famous player-made characters.
Chapters (1)