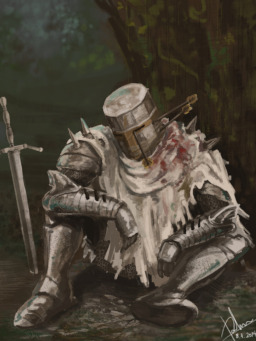 Did you ever look at that battered old Knight in the Forest and wonder, What happened to him? Ever wonder what his history was? Or how he ended up there? Well my friends, this story should tell you all that and more.
---
Cover art is not mine, it is SharkAlpha's.
FEATURED ON JULY 6TH OF 2016!! Oh my gosh! I...I have no words! I never thought this would happen to me! Thank you to everyone who supported me! Thank you so much!
FEATURED AGAIN ON NOVEMBER 2nd OF 2016!?!? What!?
Chapters (8)