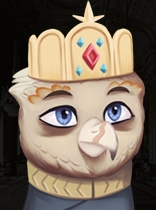 Grover V of the Griffonian Empire. Regarded by many as a frail and sickly monarch, he is the perfect showcase of the Empire as a whole. Weak, dying, and a shadow of what he once was. Only truly serving as a unifying force for griffons in the Herzland, even that may soon be gone as what remained of his health is rapidly declining, following his train trip across the land.
And so, on his deathbed, he is forced to come to terms with his short life as he meets those he trusted the most one final time.
For even an Emperor has his last day.
Set in the world of the popular Hearts of Iron IV mod Equestria at War.
Chapters (1)