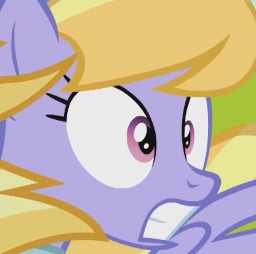 Destiny is a fickle thing.
Cloud Kicker had her life figured out. A cushy desk job in the weather service in a few years' time. Great friends. Good times. Loose mares. A mild amount of family and relationship drama along the way, maybe, if she was unlucky.
She'd never have guessed that her life would take a meteoric rise toward eternity after making a cute, purple librarian cry.
(Written entirely for laughs for AU Month in the Winningverse. I couldn't resist.)
(For those that reflexively downvote Winning stuff, comment instead! It's more fun to bicker. Ask Pinkie.)
Chapters (4)