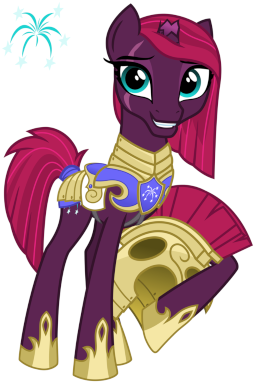 Source
The Equestrian Survivors, a faction that arose to the galactic stage after a magic-aided nuclear holocaust consumed Equestria and the entire world, found the universe to be colder than it appeared. Tempest Shadow, made the Alicorn of Survival after the destruction of Equestria, ultimately made the decision to become a protectorate under the Zenak Assemblers, a race of robots. Though the resulting technological advances did much to aid Equestria's revival and to strengthen the nation, the Zenak implemented a plan to integrate the Survivors, to put them under their direct rule. Tempest, becoming aware of their plan, led her ponies in revolt against the machines.
Now here they are, at the end of the war, and must pay the price for their decisions...
A Stellaris-based story. Also my first first-person story.
Chapters (1)