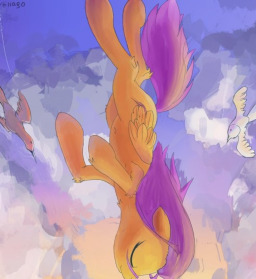 Source
She had amazing eyes, full of determination. So full of naive admiration.
She had eyes filled to the brim with fear. She lost that admiration. She lost her hope.
She had insane eyes; her face twisting into a grin that showed her broken figure. She looked so haunted.
She had beautiful eyes. She accepted her destiny.
The moon still rose over the sun and the sun still set in its time slot. Nothing had changed, but everything had.
Chapters (2)