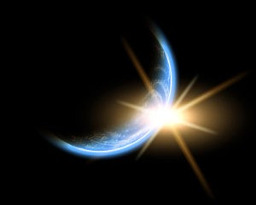 (Be warned, this fic starts out with some human Vs pony but it is in no way the entire point of the story.)
Humanity came not in silence, not with brilliant fury, but with a single note. A note heard by every unicorn on the face of Equis. They descended upon the planet as beleaguered conquerors and scavengers, taking for themselves, bleeding the land, and forcing the native races to work for their own ends. And the note persisted.
It was an omnipresent reminder of the strangeness and technological supremacy of the invaders. To the Equestrians it was an oppressive victory note played by an instrument they could not hope to understand.
What the Equestrians do not know is that Humanity's symphony has ended. They witness the diminuendo of what may have been the most technologically and socially advanced race on the plane of existence, but there is no way for them to know. They can not know what it was that broke this once proud song. They can not understand that they are only hearing echoes.
Chapters (3)