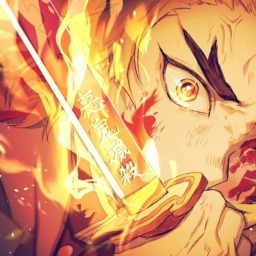 (There won't be demons in this story... But the demons are always the ones with their darkest side shown...
This took place before and AFTER Storm King attacks Canterlot)
Rugen Solaris, a lost dragonet that's on a dark path of killing and bloodbath. No one really knew his past, as well as why he became what he is now. His real name may not be known all across the land of Equestria, but what his enemies called him... Petrifies them.
Hinokami.
(I used Rengoku as an example cuz I can't find anyone that's Demon Slayer related AND closest to a dragon.)
Chapters (3)