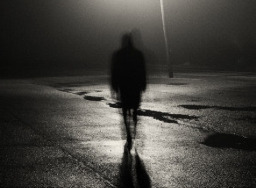 This story is a sequel to Tales of a Wizard: Passing Connections
---
The White Council's war against the Red Court vampires continues on and has grown nearly out of control. With every passing day the Red Court push harder and seize control of more lands, and more hunting grounds. However, with their new Equestrian allies, the White Council has gained the much needed strength necessary to try and turn the tide against one of Earth's most dangerous supernatural predators.
Harry Dresden and the Elements of Harmony must be called upon to counter the Red Court's latest movement against the White Council. They must be careful however, for a new shadow lurks in the theater of war.
Pre-read and edited by NaughtSought
This is now firmly splitting off from the source material. After the events of Flesh Masks, this story diverges widely from both MLP after Magical Mystery Cure, and The Dresden Files after White Night. It is not necessary to have read The Dresden Files to read this, as I will explain Dresden's history as it becomes relevant to the story. At the time of writing, I haven't read Cold Days or any novel onward, so please no spoilers in the comments.
I am now adding the AU tag to this story as I must very slightly alter how some of the magic in MLP works to fit into the logic of the Dresden books. 99.9% of the MLP world remains the same, save for one or two things. There is one interesting biological consequence of this logic which I actually quite like and will elaborate on early in the story.
Chapters (2)