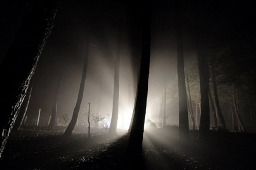 Source
Dark Light is a pony that lives in the woods far away from any population, since she moved to her own home, every single day of her life she has been living the same way, a monotone boring way of life that gets her tired of, she's got enough of that, and the only thing she wants is to know her meaning, why is she here? She is more than willing to search for that answer herself, or with help of others.
---
Local collab of 3 schoolmates and me...
---
You are free to like or not this fic. . .
Oh, and if you dislike, at least leave a reason in the comments please. . .
Chapters (4)