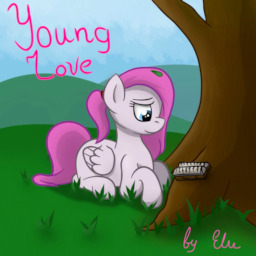 A shy, introverted colt. An uncertain filly. Two teenagers experiencing one of the most complex emotions for the first time. Neither of them knew what to do with their feelings, how to express them, and how to make the first step.
But one of them had to do it sooner or later.
A lovely one-shot for Hearts and Hooves day, showing the first step of teenagers into a bigger world of deeper feelings.
---
The beautiful cover art was done by Skunkdinner.
Chapters (1)