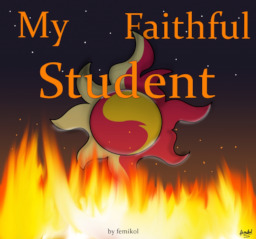 Sunset Shimmer was the prized student of Princess Luna. Gifted in magic and devoted to her craft, every waking hour she spent engrossed in her quest to become the best, strongest unicorn in Equestria. For the most part, Sunset could say she'd lived a happy life in Canterlot.
But as the thousandth anniversary of the Summer Sun Celebration dawns, Princess Luna sends her to a small town called Ponyville. Setting hoof in Ponyville will herald a new chapter of Sunset's life, a chapter that will take her the rest of an eternity to explore.
A novelization of season one with Sunset Shimmer taking Twilight's place.
Chapters (4)