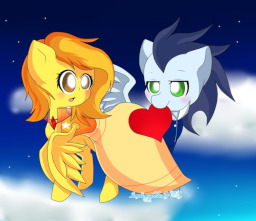 Spitfire has been asked out by many ponies before, all of which she denied politely. When Spitfire is asked out by co-worker Soarin, she has no idea how to deny it.
She'll just have to get creative.
Takes place in a universe where they are not Wonderbolts. And Pinkie Pie is supreme leader.
Chapters (1)