They just aren't. At all.
Not to say Equestria doesn't have nobility* at all, it's just that they aren't an established Thing. They're not a class. You need an actual population of nobility for that, and as of now, there are only seven of them: the four Princesses, Shining Armor, Flurry Heart, and Blueblood. All (except maybe Flurry) have titles and an official status.
But the others? The beautiful elite in their shining towers, mile-wide yachts, and century-old mints? The ponies who can open doors by way of their good name alone?
Those, my friends, are who we call the thoroughbreds.
And the nice thing about thoroughbreds is it only means you come from prestige and excellent societal breeding, current wealth or social status are not applicable. Most of them are Old Money, but not all. If you stretched, one could argue the Apples qualify by way of having an old and strong bloodline.
Thus, our own young Silver Spoon is and always will be a thoroughbred. If her children and grandchildren marry very poorly, the great-great-grandchildren may not be. That said, the Silvers are so damn old and notable that anyone marrying in tends to get boosted to honorary thoroughbred status by proxy. It's not unlike how Pitch Perfect qualifies as Old Money, despite originally being second-generation New Money.
...And wow, do I really wish I'd come up with the term BEFORE I got to the last few chapters of The Silver Standard.
Sad as it is to admit--and it took a good month of denial and procrastination to admit it--the story is ending. The last three* chapters have already been drafted, with the first of them in progress and should be up in a week or so.
It's harder to tell where your ending is with an episodic slice-of-life character study, as opposed to a plot-driven adventure story. But our main conflict has wrapped up, the major character arcs have completed, so that's as good a way to tell as any.
That said, I'm not yet done with these characters or this universe. There's a bumpercrop of stories on the backburner ready to go, just as soon as I can like... decide which one to actually write. (Though the two parallel Silver-chills-with-Blueblood*** while Diamond-hangs-with-Starlight stories are gunning for first-place.)
Thinking about those makes me feel better about the heavy sads I've been feeling about the story finally coming to a close. I'm going to miss having a big overarching project, especially when that project's been in the making since 2010. (...I oughta blog that story sometime.)
So, yeah. New chapter coming, last three updates should be fairly close to each other, and Equestrian nobles aren't a thing. Good night, drive safe, seatbelts save lives, etc.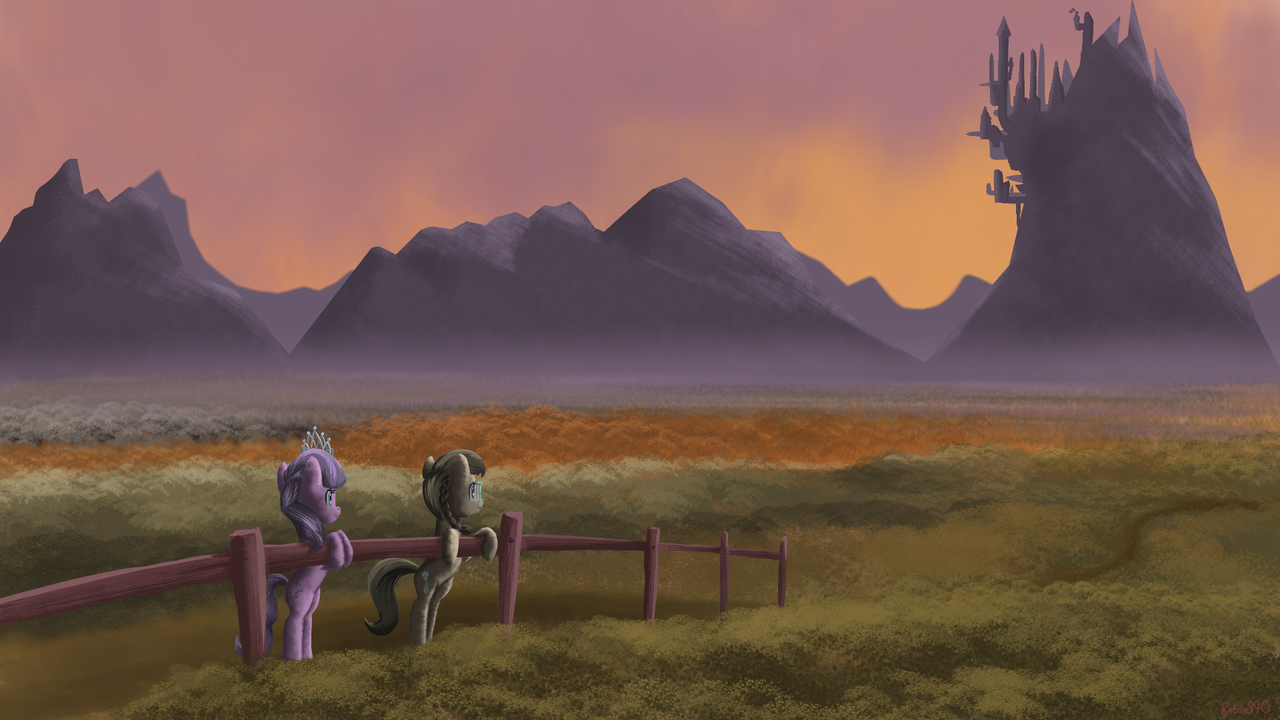 PS: You look great tonight, Dear Reader--did you do something with your hair?
*And let's be real here: when "nobles" are used in fic, nine times out of ten, they don't have titles or jobs or responsibilities either. There's no real point or meaning in them being nobility, it's just a vague go-to term for "shallow rich jerks I don't have to develop". Validity of the term aside, the word "nobles" causes a Pavlovian eye-twitch in me now.
**more like one chapter that got split in two, plus epilogue because I wanted a clean 30 chapter count and all three major "acts" split even
***Is it mainly an excuse to expand on this thoroughbred concept? ...Probably.