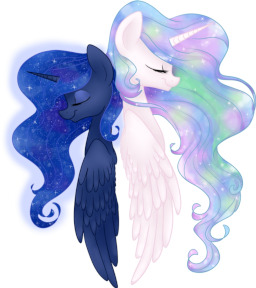 Source
This story is an experiment of mine; one day, I thought to myself, "what if I feed a bot with a lot of information about Equestria and prompt it to write a story about it?". And thus, here we are today!
From a smallish concept and along my humble guidelines, ninety percent of this short story has been written by an artificial intelligence. Watch and see how it fares and whether it can compare to a human, as it tells a tale of Princess Celestia's struggles as she tries to find a mystical object that may prevent Nightmare Moon from ever returning - for there will be noone stuck on the Moon who could return.

Featured on 03/09/2022!


Chapters (2)