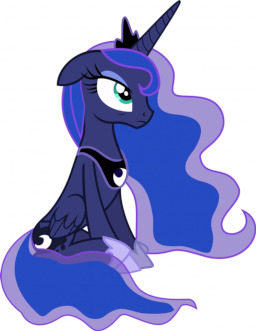 Source
It's the middle of the night and Luna's got the munchies. Thankfully, Canterlot Castle just acquired a vending machine for such occasions.
What could possibly go wrong?
---
This was written for the Luna (is BEST Pone) Contest hosted by PixelMoon, based on the prompt: "Luna's chips get stuck in a vending machine."
Celestia's heavenly body! Featured 05/08/18 through 05/10/18!
---
Also read by Forrest McGilvray and Winged T. Spears.
Chapters (1)