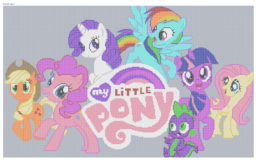 Unable to recall why she's here, Twilight is told she has experienced a 'Game Over'. Then she is asked to start over. With eagerness she accepts.
Now with the ability to see reality in a way that can make Celestia envious, Twilight finds her life has quite literally started over.
Will she change the time line? Will she prevent the worst events she has ever experienced? And will she actually bother to level up Luck?
Chapters (3)