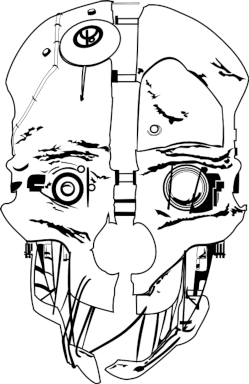 Source
Crossover with Dishonored
Assumes the Good ending of the game
Many years after the plague has ended and Empress Emily Kaldwin has been restored to the throne Lord Protector Corvo Attano passes away. But can one marked by The Outsider truly die and find eternal peace? Or is he doomed to become a part of The Void? Corvo's soul belongs to The Outsider and normally Corvo wouldn't be offered any chances...
However the Cosmic Trickster still finds Corvo particularly interesting and offers the human a deal...
If Attano manages to amuse The Outsider once again, the latter will bring him back to life, allow him to see Emily again and release his soul...
Seeing that as his only option, Corvo takes the deal and is thrown into a world that is a complete contrary to his own... To a peaceful world of Equestria with a mission that might change the fate of the colorful place forever...
Proofread by ProtheanBrony
Edited by Spanner
Chapters (5)