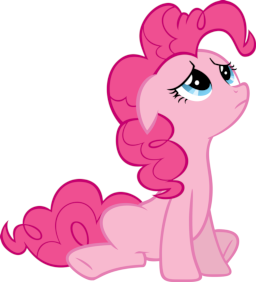 Pinkie Pie doesn't like when other ponies cry. She always tries to cheer them up and make them stop, because that's what good friends do.
When she hears somepony she's never met crying in an unfamiliar place, she decides that maybe helping everyone isn't the best idea.
---
Big Thanks to my awesome friend and editor, Menace, whose support through my writer's block has been a great help, and his editing has kept me in check with my current writing skills.
Chapters (1)