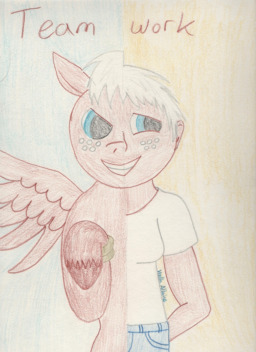 Source
Breezefeather is just an average pegasus pony with aspirations of being the next lead weathermare. However, before she could even think of that, a portal opened up and took her to a brand new set of worlds to explore. Thankfully, there wasn't much hurry as Breezefeather had a plan to get herself home. What will she do, though, when she notices that the city she's been sent to has a ghost problem? Will she help them?
What kind of a team player would she be if she didn't?
Book one of seven.
Written as a challenge for NaNoWriMo (National November Writer's Month).
Cover art is done by me. Source link is to my DA where I officially posted the art.
Chapters (6)