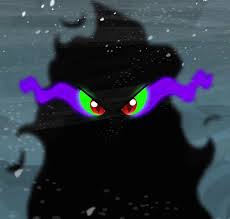 When King Sombra returns, a shadow of his former self, he must work to recover his memories and discover what horrible creature did this to him before exacting his vengeance. Now, Twilight Sparkle has to find a way to save her assistant from his own nightmares.
Inspired (loosely) by:
Mary Shelley's Frankenstein
and,
Bram Stoker's Dracula
----------
This is sort of an experimental fic for me. I started writing this a few months ago when I was reading some darker stories from the period of Romanticism for my English class. It's experimental because, I'm trying to recreate the same style of literary writing from the period of Romanticism. Lots of emotion and spontaneity essentially. Whether or not this works, I don't know. This story is probably going to get a lot of hate because of this writing style but, if you would be kind enough to tell me what you didn't like instead of me just assuming you're a random troll, that'd be great.
----------
NOTE: Some of the scenes in this story are not going to be so much filled with gore, but more just disturbing, so read at your own discretion. Or don't. I'm not the boss of you.
Chapters (14)