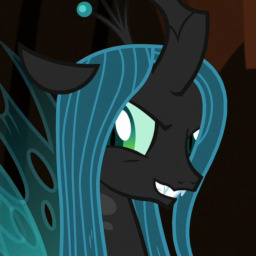 A collab with BezierBallad
Chrysalis wants revenge against the world that's wronged her. To start, she needs to take back her kingdom. What better way to start than to abduct the prince? Rather than hold him for ransom, getting information straight from the source will do just fine.
Unfortunately, Pharynx isn't too keen on talking to his former queen. Fortunately for Chrysalis, there are plenty of ways to extract information from a stubborn traitor.
Chapters (1)