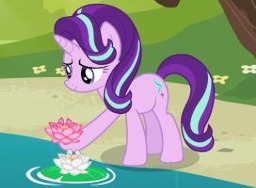 Starlight Glimmer knows she does not deserve the life and forgiveness she has been given. Tortured by the disingenuous nature all creatures posses, she finds a hard time connecting with anyone. She is burdened with the pony she is, knowing no pony would ever truly like her nor wants to indulge their time in her.
She learns to cope with difficult truths and overcome many mental hurdles and improve in her own cognitive health. She begins to find what kind of pony she wants to be- even if that is easier said than done- especially with a danger looming over Equestria that she is not allowed to help with or see.
She never had the easy hoof dealt to her in life. Now as she tackles problems, past, present and future, she must confront the biggest challenge of all; learning to love yourself and become the best pony you can be.
Chapters (3)