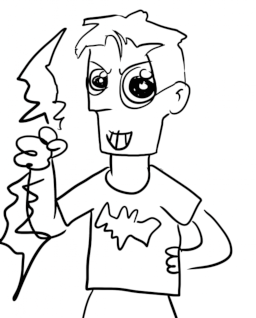 When I was younger, my relatives whisked me away to a far away land to train in the arts of different masters to one day protect the land that I love. so I was self taught by the old school masters. I trained under Solaire of the Sunlight Warriors in the art of Lighting Making and miracles, gun combat and climbing by Nathan Drake, as well as magic by Gandalf. Each of them I trained with told me I advanced faster than any known student and that there was something special about me that I will one day know it. I knew that one day I would have to put all these skills to use to help people as Canterlot's Savior. Because of my genetics and time magic, I did not age past 15 years old.
I am also the relative of Twilight Sparkle, and my girlfriend is Sunset Shimmer or will one day be. I don't remember my parents, and my relatives have looked after me since their disappearance. I retained no memory from before seven years old.
And this is my adventure, where a herd of ugly brown yaks come through the portal. I have to stop them and I will learn of my destiny and why I had been trained for but I will also learn of an evil plot that will endanger my world and all other worlds, and I will have to save it or die trying.
I am inspired by Jakub, even if he is not a good writer. This one is for you Jakub. PS I will also need a better cover picture.
Chapters (6)