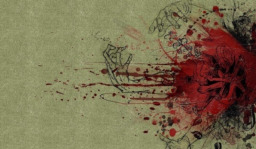 At the age of 9, Adusk was kidnapped from his home by a mysterious force and thrust into Equestria where he was sought as an outcast by everyone except the royal family.
How will he fare when he grows up not knowing how to feel emotions again?
And when he is thrown into Tartarus when his older sister becomes corrupted?
It's hard to answer the question "What's wrong?" When nothing's right.
Chapters (4)