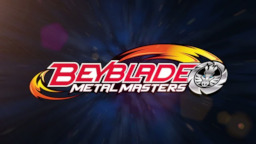 It has been four months since the defeat of Lord Tirek by Princess Twilight Sparkle and the Elements of Harmony. With the land returned to a relative state of peace and normalcy, Princess Celestia begins secret preparations to receive an old friend of hers from another world.
His name is Ryo Hagane, the newly-appointed Director of the WBBA. He and his assistant Hikaru have come to Equestria to extend an invitation to join the Beyblade World Championships and form a Representative Team of Bladers. 
Twilight Sparkle, Shining Armor, Rainbow Dash, Applejack, and Fluttershy are chosen to form Team New Harmony, and are given new Bey partners to aid them. They will travel alongside Team Gan-Gan Galaxy and compete in fierce Bey Battles across the world of Earth, meeting both friend and foe along the way.
However, the world of Beyblade is not without its dangers, as the machinations of the mysterious Hades Inc threaten to shroud the world in darkness. And two Teams of Bladers, hailing from the future, have come to see events play out...or to change the course of Beyblade's history.
====
Beyblade: Metal Masters and Shogun Steel crossover, with references to Metal Fury, set in Season 4 of FIM with some references to Equestria Girls. Will have profanity and some violence.
Roster of Bladers/Major Characters can be found here.
I was greatly aided by Mister E-Nonymous in the detailing for this story, and his original characters for Team Iron Elements.
Chapters (9)