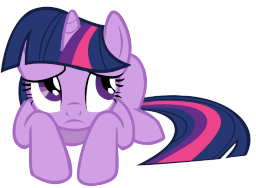 Source
Every-pony loves the princess of Friendship. Since her arrival in Ponyville, all the ponies have taken to her unique personality. However no-pony knows, not even Spike, what Twilight does behind the doors of the basement.
If you want to find out, well I must tell you that what you're about to see cannot be unseen.
You have been warned!
Just kidding! While there are some serious elements in the story, it's just for fun. Enjoy!
Chapters (1)