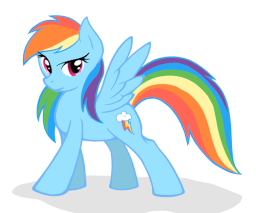 A request from L_Wolf.
---
Applebloom has always been a curios and rather intelligent filly. Scootaloo has finally learned how to fly, but Applebloom has her concerns. She decides to use the Griffin Chaser, but she might have chosen the wrong teacher. Join Rainbow Dash as she attempts to teach an earth pony to fly a helicopter.
NOTE: I do not own the cover art. I believe it was made by an artist called Ambris. It will be removed if requested.
Chapters (1)