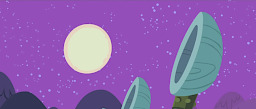 Source
Cancelled, sorry.
It's been a tough year as always for the citizens of Ponyville. To blow off steam, Shoeshine and her friends: Carrot Top, Cherry Berry, Lily Valley, Roseluck, and Daisy organize an all-earth pony snowball team. New tactics are developed, and old tactics brought back, to allow the earth pony crew to stand up against their unicorn and pegasi foes. When their rivalry comes to a head at Ponyville, Princess Twilight Sparkle declares snowballing to be an officially recognized sport.
Our story follows the exploits of the not-so-humble peasant farmer, Linky, and The Golden Herd, their hard-earned lessons in battle, and the bonding of shared experiences.
Set in the same continuity as Lily Valley Goes Shopping. Told from the perspective of Linky.
Edited by Five Stars' favorite Gentleman, Firesight
Chapters (3)