083 New story: The Rose and the Snek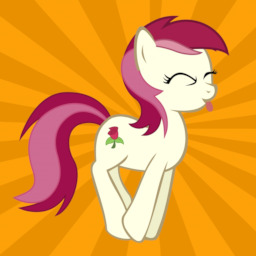 Hello everyone! Tonight I'm excited to share with you something different than my usual - something a bit weirder, too!
So, they say that imitation is the sincerest form of flattery. I say that parody is the smoothest form of screwing with other people – which, incidentally, is exactly what I want to do in regard to the author of a story that inspired The Rose and the Snek. It stays true to the orignal in its T-rated [Sex] elements, but is also enriched with some light [Comedy] you may find enjoyable. Just don't treat it too seriously and you're set!
Have a short description:
When Roseluck stumbles upon a creature that is half pony and half danger noodle, it is up to her wits and quick thinking to escape its hypnotic clutches.