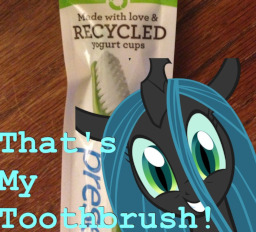 Source
Her changelings were starving. She was growing desperate. Murphy's law was in full effect. Queen Chrysalis was having a very bad day. Losing her toothbrush was just the beginning.
[First Person Past Tense]
So, my roommate came home from Trader Joe's with a new toothbrush. The packaging inspired the cover art and fic you see here. Go blame her for my insanity.
Chapters (1)