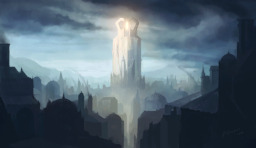 Source
Fire, Air, Water, Earth
Months have passed since the Return began. Humans are slowly becoming a more common sight in Equestria. The newly crowned Princess Twilight Sparkle prepares to begin her reign. All looks peaceful for firebender Lanternlight, well as peaceful as life in Ponyville gets at least.
When an entire human city Returns in the northwestern area of the nation, however, Lanternlight travels with the Elements of Harmony to make contact with the city's rulers. What they discover is a fearful, isolationist city-state still reeling from its magical relocation. With intrigue, suspicion, and mystery surrounding them on all sides, can Lanternlight keep everyone safe?
Or is it possible that he is being a little too protective of them?
Chapters (2)