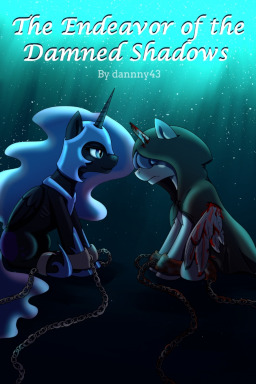 Promises made were promises never kept by Austin, a habit he sustained along with a lifetime of laziness from a life of few worries. A life that received a harsh wake-up call and demanded a re-evaluation after a family tragedy. His immediate family in tatters and disarray, Austin is placed in a position of responsibility he never had the chance to prepare for. The easy life he knew is gone, now he must own up to his past failures and pledge a promise to his remaining family of absolute devotion.
A pledge he is determined to fulfill or would have had there not been a pair of keen eyes watching from beyond space and time. Displaced from all he knew and believed, stripped of everything but his name, confused beyond all measures and dumped within a world of impossibilities, insanity, and familiarity by an entity beyond reason or understanding, Austin is forced to forge his path within this world of fiction if he is to ever have any hope of returning, and he is not sparing any caution, effort, or opportunity to do so.
Regardless of the entity's intentions, ponies pleas, or whether this is the providence of a fate set in stone, Austin is determined to return to Earth, to home, and damned be all who dare jeopardize his promise and family.
---
Hello viewers, this will be quite the journey I'm about to embark upon, so many unknowns and errors bound to be posted but I will try my hardest to smooth them all out and deliver a story of quality. If you believe that certain tags that would fit the story should be added once more chapters are out, feel free to point them out. here is a small spoiler if you wish to know where this beginning is set which is a month after the season 6 final.
Biiiiiiiiiiiig thank you to LittleTigress for the Cover art.
Ayo! First feature. 4/30/22.
Chapters (10)