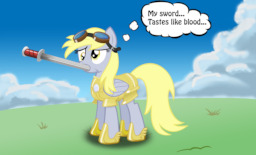 It's finally Saturday, and after a long week I have some time to just sit back and play some games with a few of my friends.
It's a weekly thing we have going, every Saturday we pick a game to spend a few hours playing it. This week it's my choice, and I decided on playing the 30th anniversary edition of Rome: Total war. James complained about my choice, but he picked a Mario game last time so he can just deal with it.
I just hope that Mike doesn't try and put his mods in again, considering what happened last time. Well, I doubt that anything can be weirder than the dancing Carthaginians, so I probably don't have all that much to worry about.
Coverart by ohthatandy shamelessly used without permission.
Chapters (1)