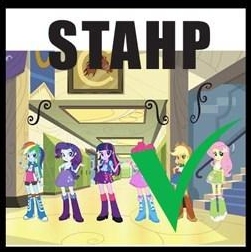 Source
Ever wonder what would happen if Hasbro Studios decided to make some...different decisions during the production of the Equestria Girls franchise? No? Well too bad, I'm doing it!
Watch as things take a more illogical turn in this short but kooky "what-if" story!
A birthday gift for my awesome friend, The Psychopath. After all he's done for me in the past, I thought it was the least I could do. Hope you like it man!
Chapters (1)