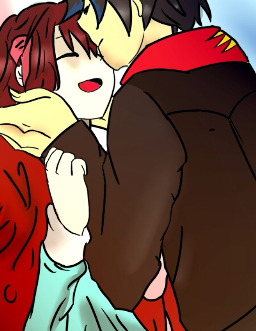 Takes place after the Friendship Games
Solar Eclipse, a young man with a troubling past, and still suffers from his past problems, even as he transfers to a new school.
Midnight Sky, a somewhat shy young lady with a loving family and wonderful friends that's forced to move to Canterlot High after some problems at her old school.
What happens when these two cross paths? I guess we'll just have to wait and see.
Special thanks to PyraFlare, Celtic_Fire, and Tiberia Silverfang for inspiring me to write this and supporting me through the end. Also a special thanks to all the writers of the PoME universe for letting me into their universe.
I don't own My Little Pony, nor do I own all these OC's. Hasbro owns MLP and these OC's belong to their respective owners in the PoME universe. The only characters I own are Solar Eclipse, Midnight Sky, Cynder, and Butch.
Also, thanks to Snow Bullet for the cover art.
In case you want to know their ages in story time:
Cynder is 12, turning 13 in March 13th.
Eclipse is 16, turning 17 in February 20th.
Midnight is 16, turning 17 is August 13th.
Chapters (6)