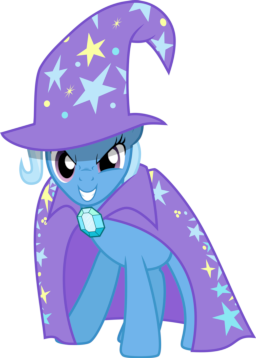 Source
(Teen rating just to be safe)
Trixie taking over Ponyville and being corrupted by the alicorn amulet, then saved by Twilight, made here realize how she was, and how she was being.
Soon after her humbleness died as she felt more and more inadequate with herself.
Can she stop her self doubt, or make the situation worse, by being taken over by her negative feelings.
Chapters (2)