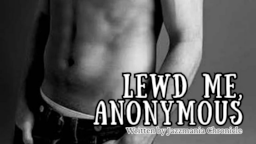 The girls have been trying to convince Anon to walk around without his clothes on. One day, he finally gives in. It shouldn't be a big deal. It's perfectly normal to be naked in Equestria... right?
Inspired by 3lewd5me, performed by Wuten
*Not connected to the main TLSOD universe.
---
Rated TEEN for strong language and suggestive sexual themes.
Chapters (1)