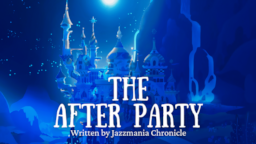 Sequel to The Last Son of Dublin by PaleNarrator
---
Drinking, smoking, and the occasional brawl were nothing new to Anon. As Ponyville's resident drunken bastard, he was no stranger to living life the way HE wanted to live it.
After a dinner party with the Princesses goes awry, Twilight makes a startling confession to Anon. A confession that will either bring them closer together or force them apart . . .
(Takes place right after Irish!Anon beats the crap out of Prince Blueblood)
---
Rated TEEN for strong language.
NOTE: Since I'm obviously not PaleNarrator, please keep in mind that there may be slight differences to this story from the original. Thanks and cheers🍀🍺!
Chapters (1)