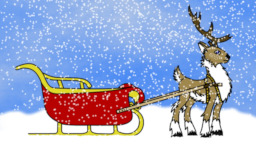 Source
A world where there is no royalty ruling over the land. Luna and Celestia work in daycare in Ponyville instead of ruing over Equestria and the mane six are children going to the daycare along with other ponies. One day a new person arrives in same town, a reindeer called Connor Featherpen, and he is staying in the house next to the daycare.
Connor Featherpen is a up incoming writer and his first publish work is 'Daring Do and the Quest for the Sapphire Stone' and he working on his next book most likely another Daring Do adventure book. He loves children and seems like he is falling for a daycare worker.
What will happen? Will Connor Featherpen get the girl or just stumble all over his hooves?
Chapters (4)