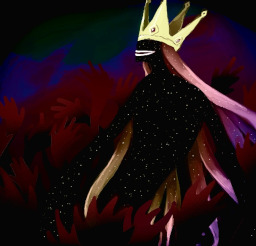 Source
There is an old saying, "You either die a hero, or you live long enough to see yourself become a villain," I never really understood what it meant until I was torn from my world and thrown into another.
I have been called a wraith, a parasite, and a demon, and I have earned every one of those titles many times over.
Now that I am finally free from my prison, I plan on making a pair of alicorn sisters very... very, sorry for what they have done to me.
Watch your backs Celestia and Luna, every star falls eventually.
---
(Displaced Story)
Crossover with Paper Mario and the Thousand Year Door. The Shadow Queen belongs to Nintendo.
Special thanks to Emtu for editing this.
Chapters (10)