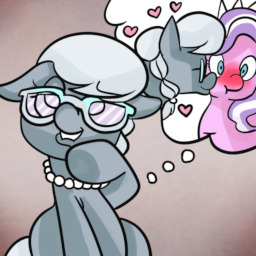 Source
What would be of a slumber party without talking about your crushes? Diamond and Silver are having one. Diamond find out who's that special pony for Silver. And then things go weird really fast.
---
Cute cover art by the amazing fauxsquared (the Trixie master)
A gift for the only and one, VitalSpark!
Edited by the awesome Exterminate Regenerate!
Chapters (1)