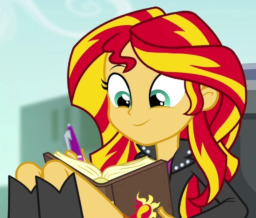 Sunset Shimmer has always been influenced by both Daydream Shimmer and Demon Sunset ever since the Friendship Games. But because of a magic mishap, Sunset's brain gets jumbled leaving Daydream and Demon both in complete charge of Sunset, while the two have to make it seem like everything is normal!
...While also trying to find a way to get Sunset back.
This is going to be difficult.
---
Co-Written by and originated from GamerSunset
Also check out DTS: Anon-a-Miss! Takes place before DTS, set in the same universe.
Chapters (2)