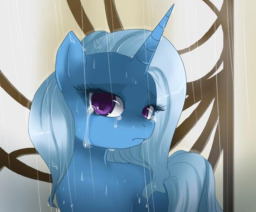 Trixie has lost everything, and knows it, 3 years after her ill fated Ponyville show, she is basically on auto pilot, dead inside, with no ambition or drive anymore.
Can a chance meeting at her work place change her story?
This is my first Fanfic ever, so please be gentle, I hope you all enjoy it, this is very personal to me, so I hope it goes over well.
I don't own the picture, all credit to the Original Drawer,
http://rayodragon.deviantart.com/favourites/#/d55sg7p
Chapters (5)