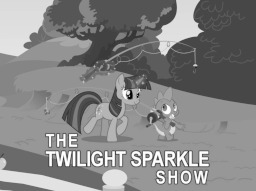 Source
It's exactly what it sounds like. 6 colorful animated ponies, have found their way to Mayberry North Carolina. By accident of course.
Note: This story takes place during the events of season 4 of The Andy Griffith Show.
---
Cover Art by Brickstarrunner (Please note that dispite Spike being in the cover art, he doesn't actually appear in the story.)
Proofread by Me
Warning: Chapter 1 contains brief mild violence. Although it's not very descriptive, I thought I should still mention it. Just in case.
Chapters (2)