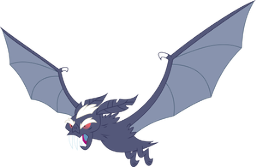 A month after her run in with the vampire fruit bats, Fluttershy finds one in her home.
****************
This is a very, very, very short story that may or may not lead into a much longer story. I feel like testing the waters and seeing how you the readers like it.
This is also my submission to the Equestria Daily Writer's Training Grounds. Click here for further information about it.
Chapters (1)