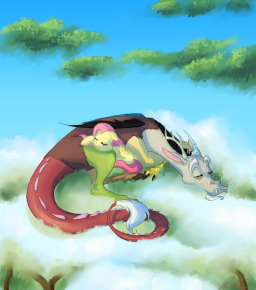 Things are hard in Ponyville for Fluttershy and Discord; mainly because of Discord. But when magic starts to go on the fritz and eventually starts failing altogether, it's up to the main six and the Draconequus to find out what's causing it and, more importantly, how to fix it.
This would be a lot easier if anypony trusted the King of Chaos to begin with, but with bigger problems on the horizon, some things will have to wait to be dealt with. Like trust. Or loyalty. Or friendship.
Of course, sometimes what we think isn't important to deal with right now, is exactly what's needed to prevent things from getting far, far worse.
Chapters (30)